'Mapmaker' Book Club: Day 2
By: OwlCrate Jr
"

You have a wonderful imagination … you can go anywhere you want to. Just close your eyes and see it.

"
Welcome to day two of OwlCrate Jr's book club read-along for our September book pick: Mapmaker by Lisa Moore Ramée! 
Grab a copy, read along with us and join in the discussion! 
Reading Schedule: 
Part 1: Pages 1-98
Part 2: Pages 99-200
Part 3: Pages 201-End 
Take it away, Cheryl!
---
The Story Continues . . .
 The next morning it's not long before Van finds Walt … and the bickering begins! Later an angry Dylan appears on their doorstep accusing Walt of changing Blackbird Bay after he promised he wouldn't! But Walt didn't make any changes, like the new purple lake and walking trees … So who did?
After Van convinces Dylan they had nothing to do with these changes, everyone's attention turns to the strange time machine gift. Is it a gimmick or will it work? Only one way to find out!
Everyone puts on their respective helmet and, as a test, Walt asks the machine to take them to the kitchen … and it works!! Once they've established that the machine works, there is only one place Walt wants to go … off to Djaruba!! 
Djaruba is exactly how Walt imagined it - brightly coloured skies, spongey soft grass, a shimmering periwinkle river and electric, orange scented air! After exploring a bit they come across the windmill. The inside is breathtaking, especially the upstairs room which contains more maps than Walt has ever seen! But Van doesn't want to explore the boring map room, so they soon leave for more exciting discoveries .. multi coloured mushroom trampolines anyone??
 The fun quickly ends when a band of oddly misshapen rhinos charge the group and in their haste to flee they drop the time machine! With no time to turn around the group jumps into the river only to be attacked now by sea serpents … how many deadly animals did Walt draw?? Narrowly making it out of the river the group determines how best to get back across it for their time machine. Walt has an idea … on the back of a flying dragon!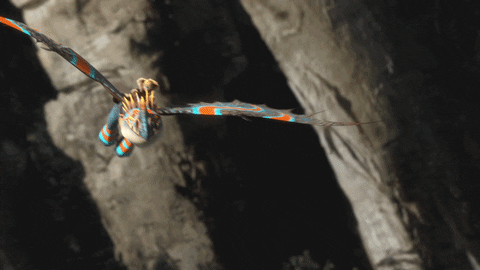 Knowing just where to go, Walt soon finds a dragon being tended to by a dragon rider named Fenn. After some arguing and deliberation, Fenn agrees to give the group a ride back to their "machine" upon Heckett, the dragon. But just as they arrive back across the river and find the time machine, they discover it's being taken by a group of odd looking bird creatures called bazzards! How will they return home??
The race is on! Upon the back of Heckett, the group chase after the flock, or volt,  of buzzards which leads them into a volcano! A volcano that's about to erupt! After many nail biting moments involving scaling a rock wall, crawling into narrow buzzard cave spaces, and bubbling magma licking at their heels, Walt retrieves the time travel device and Heckett flies the children to safety! 
 Heckett treats the children to a joy flight over the amazing sites of Djaruba and then the group descend to the dragon racing grandstand … but oddly, no one is around. Come to think of it, Walt hasn't seen anyone besides Fenn this whole time.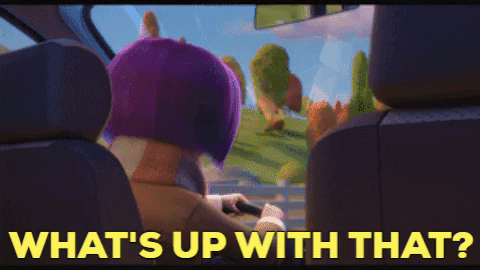 Fenn vaguely tells them that people have left, but will return, and it is his job to care for the dragons left behind. Everyone pitches in to help care, feed, and clean the stalls out of all the dragons … Luckily these dragons are vegetarians!! 
In a storage room Walt sees wanted posters for "a Mapmaker" … is Walt in danger here? Does Fenn know more than he is letting on? Deciding it's time for a bite to eat, Fenn, with Heckett's help, flies the group to an amazing grotto filled with an unimaginable number of large, colourful butterflies. While amazing at first, Walt starts to get an uneasy feeling in this place… and is it him, or is Fenn starting to act shifty??
Discussion Questions:
I'm really enjoying the character of Dylan and can relate to his status as "peacemaker" between the often conflicting twins. Do you have a favourite character so far? Why?

I love the illustrated reversible dust jacket artwork from this month's book pick depicting the 7-11 scene and of course the flying dragon scene on the cover is wonderful. But I'm curious, if you could pick a scene to illustrate from the book, which would you pick? (I would love to see inside that ancient windmill or maybe those multi coloured trampoline mushrooms …)

Do you trust Fenn? What do you think has happened to the people of Djaruba??
---
See you again on Monday for our final day!