Middle Grade Book Club — Futureland: Battle For The Park (day 1)
By: OwlCrate Jr
Middle Grade Book Club – Futureland: Battle For The Park (day 1)
"The future is brave Cameron, and so are you."
An epic Disneyland-adventure-ride futuristic theme park, a band of friends —both real and AI— and a sinister plot to bring down the park all combine in this fun new adventure story from H.D. Hunter. If you like fast paced, mixed media stories, you'll want to grab a copy of Futureland and join us for this month's book club, hosted by Cheryl of And Other Tales! 
This will be a SPOILER FILLED discussion for Chapters 1–6 of OwlCrate Jr's December 2022 book: Futureland. Discussion questions are listed below, and anyone who participates in the comments by Friday, February 3rd, 2023 will be entered to win an OwlCrate Jr box!
Reading Schedule: 
Jan 23: Chapters 1–6 

Jan 26: Chapters 7–15

Jan 30: Chapters 16–the end
---
Part One: Chapters 1-6
The story begins...
Cameron J. Walker has lived his entire life so far in a floating adventure theme park that travels city to city in our not-so-distant future. But this school year, 2048, Cameron's parents have decided to park the theme park above Atlanta so that he can attend a regular school and have regular friends outside of his BFF Dooley (an AI, or "Rev"). He is also going to be spending the weekdays living with his Grandma Ava, on the ground … and he isn't too thrilled about it. He's most happy helping out his uncle Trey, mom and dad doing necessary maintenance and repair of the park and its revs. 
Repairs like the ones they are running on B-002-06, the malfunctioning gorilla rev  that is visibly upset, has violently attacked a worker rev, and won't respond to voice commands … this is greatly concerning as the park is set to open in five days! (Maybe this might have something to do with the sinister, secretive interview output reports that are sprinkled throughout the novel. Some unknown person (or persons?) are trying to attain deep information about the park.)
After checking in with the gorilla, Cameron must dash off to his first day of school. But even with the help from Dooley, he is still late. He's so nervous! First days at a new school are the worst! But luckily he meets a great group of new friends —Yusuf, Earl, Rich, and Angel— who welcome him into the crowd. In return, Cameron invites the group to Futureland on opening day this Saturday.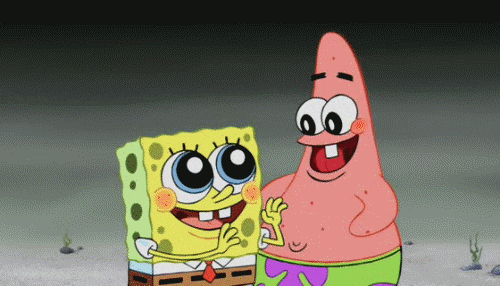 The night before opening day, Cameron, along with his parents and uncle, set off for a walk through the park. He notices the adults are quite tense, bickering, and sporadic Rev's are malfunctioning. But Cameron has an important job tonight: testing out the park's new Obsidian Imaginarium all by himself! This amazingly cool simulated reality adventure starts by scanning a person inside an elevator to determine their biggest dream, then when the doors open, you can spend time living out your biggest dream in segmented reality! Cameron won't admit it out loud, but rather than being heir to the Futureland empire, he wants to be a detective! 
On opening day his new friends arrive and they have an amazing time exploring the park, the Obsidian Imaginarium, where everyone was able to experience their individual dreams which range from eating yummy food, to being a red carpet journalist, to just spending time with family. It's a perfect day, marred only by the interaction Cameron has with Dooley: when he states he wants to hang out with just his friends today, hurting her feelings and making her … cry? Can Rev's cry??
---
 Questions:
Looking at the map of Futureland, and what we've learned so far regarding the park and its attractions, what ride or exhibit would you want to visit first? 


Since this story is set in the not-so-distant future of 2048, what do you think life will look like? Or what do you hope it will look like? 



Futureland is full of clipped interviews, comic strips, posters, and notes. What do you think of this fun story telling style? 
See you again next week for part two!