'Garden Of The Cursed' Book Club Readalong Day 7!
By: Jordan Fleming
Photo By: @a.o.tales
Amber and I are BACK this August for a fun new readalong! We're about to start our monthly discussion for our July YA book, Garden Of The Cursed by Katy Rose Pool!
As a reminder, from now on, our monthly discussions will be both here on the OwlCrate blog AND on The Nest! Go check out Amber's discussion that will be full of fun extras like bookish charades, shelf scavenger hunts and coloring pages!
On each day we'll read a section of Garden Of The Cursed both on the blog and in The Nest's group, and then discuss in the comments our theories and predictions. This means there will be spoilers for each section! Beware! 
Just a reminder that this will be a SPOILER discussion for chapters 19-23 of Garden Of The Cursed, so make sure you read or are finished this section before continuing.
---
I'm finding this book action packed and fun, how about you? Let me know how Garden Of The Cursed is ranking for you this year!

Chapter Nineteen: 

Marlow goes to Orsella and asks her for the most powerful ward-breaking spell that won't leave a trace, and that she needs it by tomorrow night.

Marlow theorizes that Caito knows her mother stole the grimoire, and that Caito likely hunted her down as they've stopped looking for her mother at all. Marlow is adamant that she must know what Caito did to her mom.

Orsella tells Marlow she can only get this spell by giving her something powerful and asks her how much she needs it.

Marlow goes to Falcrest Hall and Adrius gives her a silver chain with a moon and sun charm on it. They then enter the banquet hall for dinner.

Adrius's father, Aurelius presses Marlow with questions about her background and mother. He asks Marlow what she sees in Adrius. She and Aurelius bicker about her intentions and Adrius.

After dinner, Aurelius invites everyone outside for a ceremonial candlelighting. Adrius finds Marlow and asks to speak to her.

She tells him not now and that she needs to go. She spins away and goes into Falcrest Hall, making her way to Falcrest's office. Using a standard lock-picking charm she gets in and uses a magic magnifying glass to view lots of wards in the room.

Using the spellcard Orsella has provided her she further breaks into the room past the wards but overhears people coming.

It's Amara and her father. She's upset that Aurelius is still naming Adrius heir and suggests that she may not go through with her wedding. Marlow hears Amara tell her father that she knows the family is being investigated by the City Solicitor.

Aurelius tells her to stop meddling and that she's short-sighted and will never be his heir.

Marlow decides to get up and out of there but Adrius finds her. Marlow knows Aurelius is probably close enough to listen and Adrius almost gives their secret away but Marlow demands that he kiss her.

They embrace and then pull away as Adrius's father interrupts their tryst.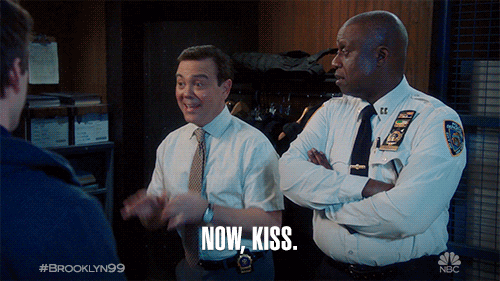 Chapter Twenty:

Aurelius demands that Adrius leave them so that he can speak with Marlow and offers her a drink. Aurelius tells Marlow that he admires her. Marlow notices that her drink is cursed and she pretends to spill it into the carpet and immediately tosses a hex at Aurelius and runs. 

Adrius stops Marlow to talk about their kiss. She tells him that she's sorry and that she knew his father was there. Adrius leaves her and Marlow realizes that she probably can't leave. She sees Vale and asks him to help her home so that she can get out of Falcrest Manor. She tells Vale she's going home but she can't stay in Evergarden or the Marshes. 

Marlow decides to go to the Black Orchid so they'll hide her. As she steps onto Canner Dock she sees that Caito is walking toward her.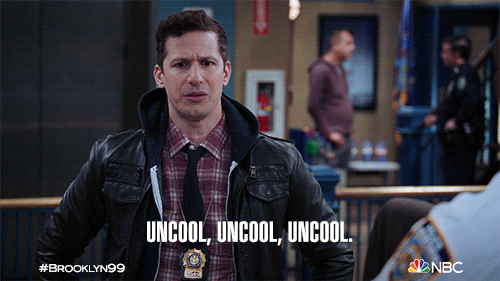 Chapter Twenty-One:

Caito draws a memory harvester as Marlow tries to work out an escape plan. They toss hexes at each other but Caito pins Marlow and just as she's about to use the memory harvester on her, Marlow hexes her with a reversal spell and Marlow is tossed into Caito's memories instead.

She sees Caito's memories of Montagne and Marlow's mother. Marlow sees her mother tell Caito that she's destroyed the grimoire but Caito doesn't believe her. Caito tosses a hex at Cassandra and she falls off into dark water.

When Cassandra doesn't surface, Caito turns a ring on her hand and returns to Falcrest Hall.

When Marlow resurfaces from the memory she accuses Caito of killing her mother. Marlow hexes Caito immediately and twists her ring so that Caito disappears back to Falcrest Hall.

Marlow calls a water taxi and realizes that someone has told Caito where she is going. She fingers the bracelet Adrius gave her and realizes he has betrayed her.




Chapter Twenty-Two:

Marlow gets back to her flat and removes her bracelet. Adrius whos up there. He tells her that he needs to speak to her. Adrius sees that she's hurt and demands to know who did it. She tells him that his father tried to curse her with wine and that she's been spying on him.

He tells her he'd never hurt her. Marlow asks him to tell her the truth. She says yes.

Adrius tells her that if the bracelet was enchanted, he didn't know about it. And that he's never lied to her about how he's felt, and that he trusts her. But Adrius realizes that Marlow doesn't trust him back. He breaks it off with her and says goodbye.




Chapter Twenty-Three:

Marlow goes to Swift's and stays over. She dreams of her mother and a memory she has of her showing her a mirror. It's a Mirror Of Truth and Marlow sees herself in it while wondering what her mother saw in it when she looked.

The next morning they feed Marlow's cat and discuss what happened the previous night, as well as get over their fight.

Swift chastises Marlow for not asking for help and tells her she's effed everything up. Swift warns her that he doesn't think she'll be able to stop the Falcrests when there is a knock on the door.

It's Orsella and she warns Swift and Marlow that the Copperheads are still after them. She warns them that Leonidas has declared open season on them. She tells them they need to get out of the Marshes.

Swift agrees with Orsella but knows Marlow well enough to know that she won't go. Instead, Marlow is going to keep investigating her mother's disappearance and plans to head directly back into the path of Aurelius Falcrest.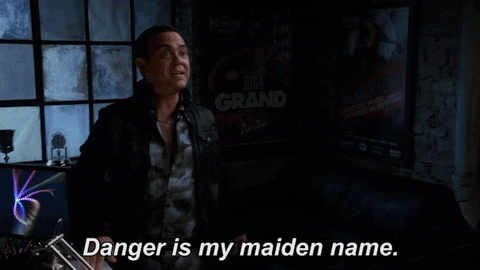 The last day of our Garden Of The Cursed readalong is tomorrow but please keep an eye out on the Nest and socials for our Immortal Longings readalong, kicking off on September 1st! 


---
 Questions:
🤯 Do you think we can trust Caito's memory?


💖 DCan Marlow regain Adrius' trust?


💭 Who do you think cursed Adrius now that we're almost finished?

Never miss a box!

 

Subscribe to OwlCrate today with code OCBLOG15 to save 15% on a new subscription!