'Silver In The Bone' Book Club Readalong Day 4!
By: Jordan Fleming
Photo By: @musingsbysophie
Welcome to the fourth day of our book club readalong for OwlCrate's April book, Silver In The Bone by Alexandra Bracken. 

This month I will be running our book club in tandem with our amazing Nest moderator, Amber, who is hosting our club readalong of Silver In The Bone on the Official OwlCrate Nest discussion group. You'll be able to chat with other readers there, access way more chapter by chapter questions, and get some  AMAZING fun extra activities to go along with the discussion! Check it out HERE.

Readers who participate in the Nest's readalong will be in the running to win an OwlCrate box and one randomly chosen blog discussion participant will win a shop gift card!


Just a reminder that this will be a SPOILER discussion for Chapters 23-28 of Silver In The Bone , so make sure you read are finished this section before continuing.
Find your discussion questions below!
---
So a fiery moat full of undead, huh?...

Chapter 23: 
Tamsin dreams of a translucent woman who touches her just above her heart, causing her pain before the dreams shifts to a unicorn leading her toward a tower. 

Tamsin awakens to find the fire out in the moat but the creatures have not retreated, they wait under trees and in dark corners. She meets Olwen who tells her that this has never happened before and that they have always retreated. 

Tamsin returns to her room and finds her clothes laundered. On top is a wooden bird, a lark. She makes a plan to go find Cabell and think of a way to escape the Children Of The Night. Tamsin finds Cabell near the training ring where the priestesses were practicing with weapons. Tamsin encourages Cabell to spend more time with Bedivere and he goes to train with him.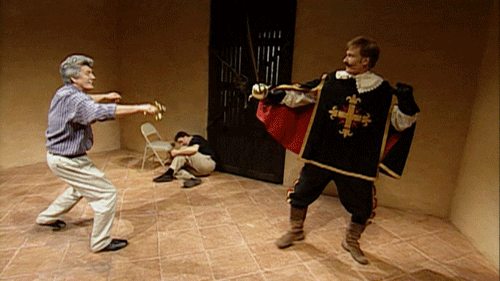 Flea comes up to the training ring fence. She answers questions about Bedivere's age (real old) and finds out that two years ago is when the Children first rose hungry and started destroying towns and villages. Tamsin finds out that Flea is the only child left in the tower. Flea talks about the great losses of her friends and family that day. Tamsin learns that Flea was called to the priestesshood when the High Priestess was killed fighting the Children in the fortress. Flea tells Tamsin bout the Lady Of The Lake and that Caitriona is now their High Priestess. 

Tamsin goes to find Emrys in the walled garden next to the infirmary and meets Priestess Seren. Tamsin asks her why they haven't attempted killing the Children Of The Night. 

Seren answers that they hold out hope that the curse can be lifted and their friends and family restored. Tamsin offends her with a retort and she leaves. 

Emrys and Tamsin then talk. Emrys tells her he may have found a way out of the tower past the Children and asks her to meet him after dark in the great hall. 

After Emrys and Tamsin flirt a little, they hear a cry from a crowd of folks. At the bottom of the steps in the garden a rose has bloomed.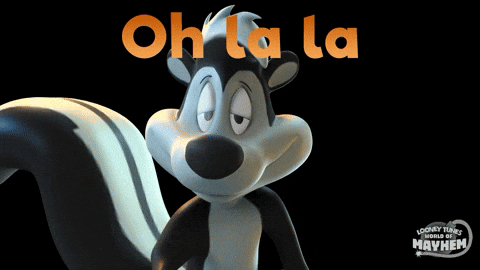 Chapter 24: 

That evening Tamsin is distracted and Neve notices her annoyance. Many folks are excited about the rose and how it could mean that Avalon is beginning to heal. 

Emrys and Tamsin meet and he shows her a set of hidden steps. They make their way down the stair until they come upon heavy roots spread over the ground. 

The hallway is covered in the Mother Tree's knotted roots. 

Emrys leads her further into the tunnel as the roots trail after them.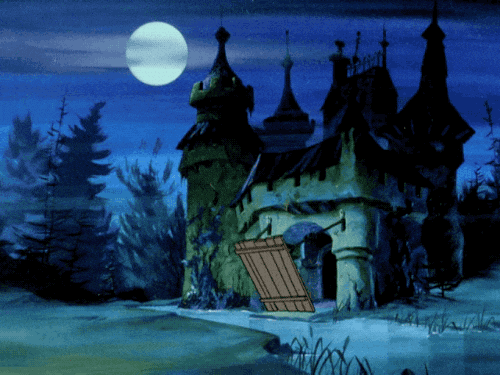 Chapter 25:

Tamsin and Emrys continue along the path to what looks like the Tower's basement storage. 

They discuss the possible uses of the space as well as the curse. Tamsin tells Emrys that she thinks the creatures are being controlled by something or someone. 

Emrys lights Ignatius, her Hand Of Glory and she and Emrys search through the storage items for clues and passage. 

Eventually they find a statue of Lord Death with a smashed in face. Tamsin notices a carved mark on the back of the statue's hand. Emrys asks Tamsin about how Nash found her and Cabell and took them in. He then asks what happened to Cabell and Tamsin after Nash disappeared and it's revealed that they lived in the attic of the Library. The Librarian let them live there, brought them food and took care of them until they were old enough to claim Nash's guild membership. 

As they speak, the roots move and they hide as a figure makes their way into the room opposite. The figure reaches for a cluster of stones and open a secret passage.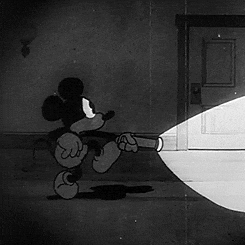 Chapter 26: 

Tamsin and Emrys are still and watch the figure leave through the passage and come back through to the hall. They stay silently embraced for awhile before deciding to try to open the door for themselves. 

Emrys pulls out a crystal pendulum and tests the door for curses. Finding nothing they open the door to a stairwell going up. 

They climb and come to a locked black iron door with no keyhole. Tamsin uses Ignatius to open the door using magic. Ignatius does so but trembles and pales. Inside the room are massive sculptures made using human bones. 





Emrys theorizes that there are not enough people around to make up this many bones so someone may have been digging around in graves. 

They both notice that the bones are covered in sigils. Emrys and Tamsin discover a cauldron in the room filled with silver that gives Emrys and Tamsin visions. All of these images and sigils could only be from one entity, Lord Death. At that moment the figure returns to the room to peer into the cauldron and they notice that the figures hair is palest silver.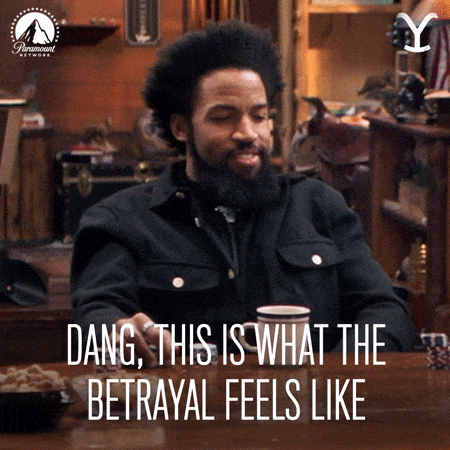 Chapter 27:

Tamsin and Emrys make their way out of the room and back down the tower. They come upon Olwen who notes they look peaky. She asks them if they'd like to garden and Emrys accepts, leaving Tamsin. 

Tamsin goes to the library where she meets Mari and asks her about unicorns. Tamsin also asks about Caitriona and whether she'd ever learned Lord Death's magic. Mari asks her why she would ask that and Tamsin diverts the conversation. Instead she does chores alongside her for the day. Olwen finds them later and gives Mari a mousing kitten. Tamsin asks Olwen about growing food as they're running out and Tamsin tells them she will help stretch it to make it last.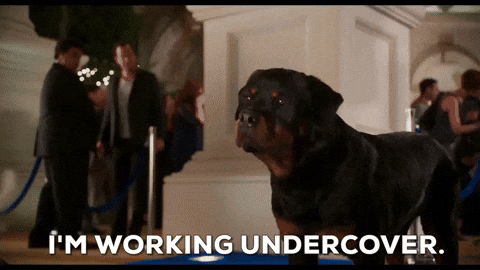 Chapter 28: 


Tamsin finds Neve in the library and tells her about what she and Emrys have discovered. Neve is hesitant to believe everything and instead suggests a few maybe more reasonable alternatives to Tamsin which leads to them speaking about their relationship and it's issues. They hash it out and Neve says that she won't leave Avalon now without finding a way to help the island and it's people. She also reveals to Tamsin that she wears a Goddess Eye pendant from her mother that she was never supposed to find. Her Cunningfolk aunts and relatives hoped that she would not embrace magic to become a Sorceress but she did. 

Neve tells Tamsin that she needs to be accepted and feeling like she belongs somewhere. Tamsin suggests that she help find Neve's mother's name and offers to reach out to some sorceresses she knows to search the archives of Immortality for Neve. 

Neve then also tells Tamsin that she and Olwen have been searching the Library for clues to Cabell's curse and suggests that perhaps he's been cursed to be human instead of the other way around.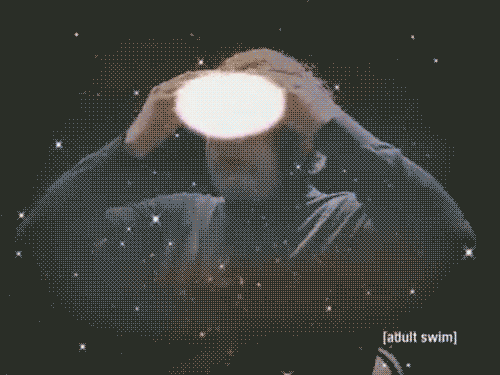 Well that's that for now...I'll see you tomorrow for more blood curling fun! 





---
 Questions:
🌹Why do you think they cut the rose?

💫 Would your relationship with plants change if you could hear them speak?

🚪 Who do you think the figure in the room was? 


🐺🧔What do you think of Neve's theory that maybe Cabell is another being cursed to be human?
---
Never miss a box! Subscribe to OwlCrate today with code OCBLOG15 to save 15% on a new subscription!